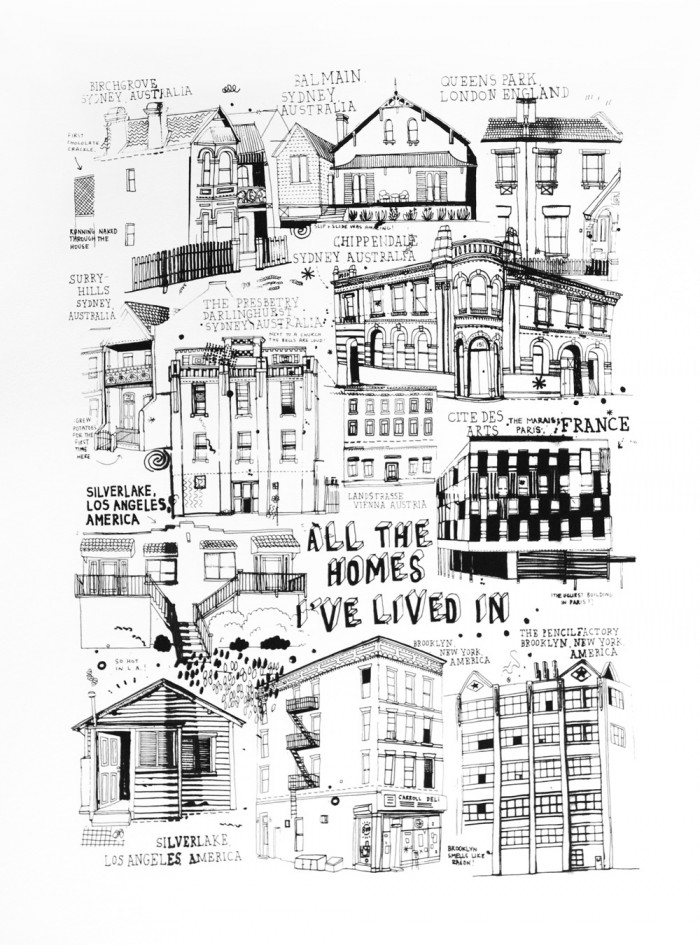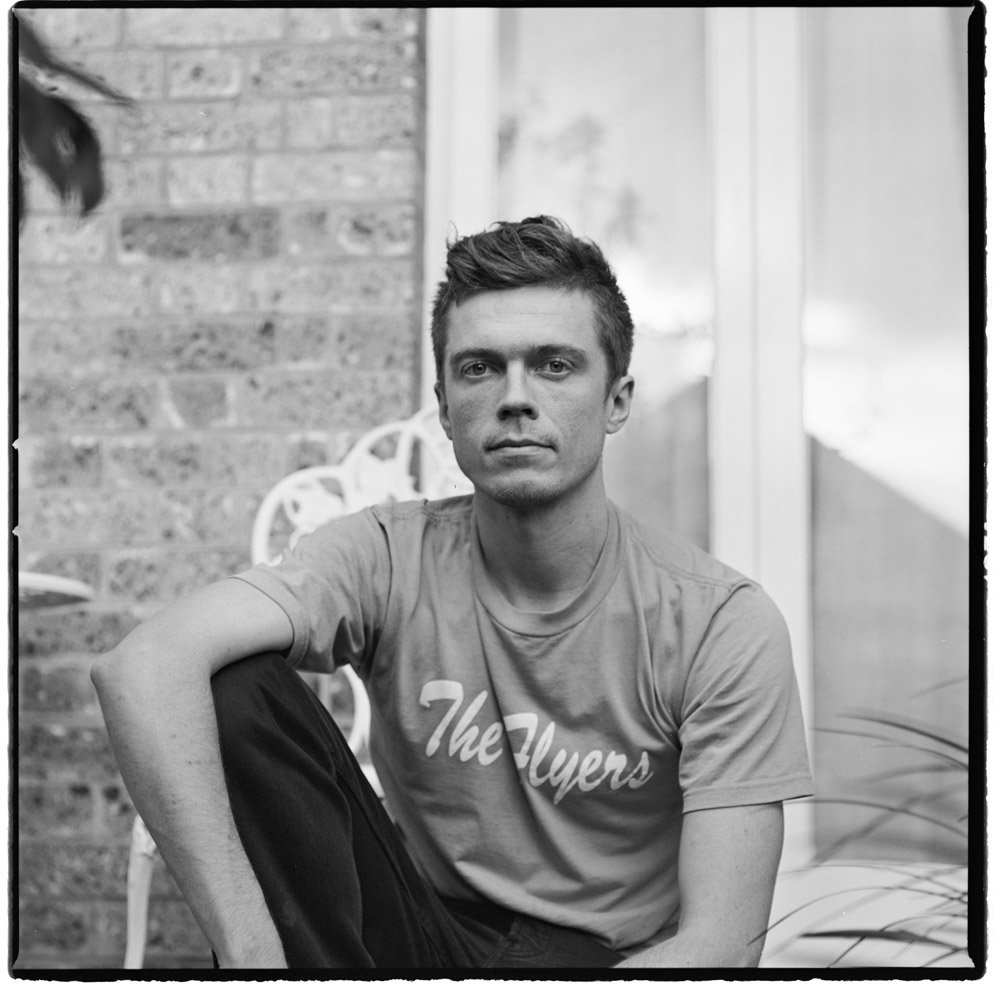 On 16th July, 2013, I was lucky enough to interview
James Gulliver Hancock
to find out more about him and his fascinating work...
James, can you describe your work in a few words?
My work is fun, whimsical and accessible. It's all hand drawn and utilises print making and playful mark making.
I gather you've always been into drawing. Can you tell us a bit about your background and the path that led you to where you are today?
I have always drawn, ever since I was little. I remember using any opportunity to draw in school, my geography projects were visually stunning. I'm lucky enough now to be doing pretty much the same thing for my job. I recently did some work for children's texts and communicating real world things in a fun way has been a delight.
I basically kept drawing after school, continued into Visual Communications at the University of Technology, got a design job at a firm ( which I hated ) and eventually ended up working for myself. Initially starting with small projects for friends and friends of friends, then after getting an agent in Australia and moving to the USA things really took off, with major international clients and side projects that garner lots of press and attention.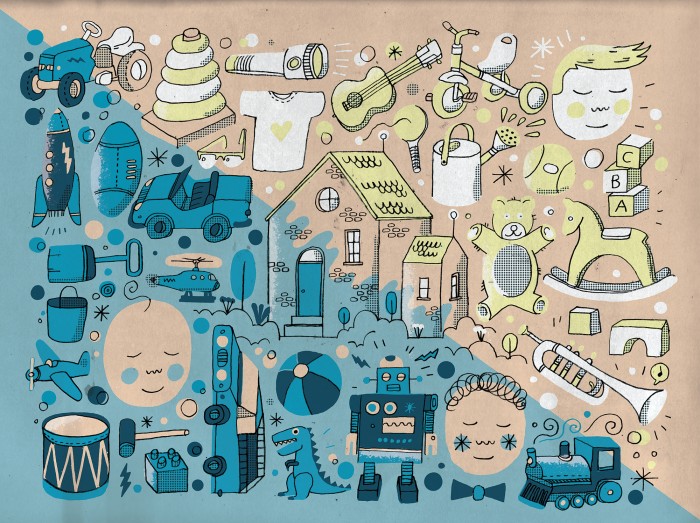 Above: Illustration for Teaching Tolerance Magazine about social reinforcement of gender in children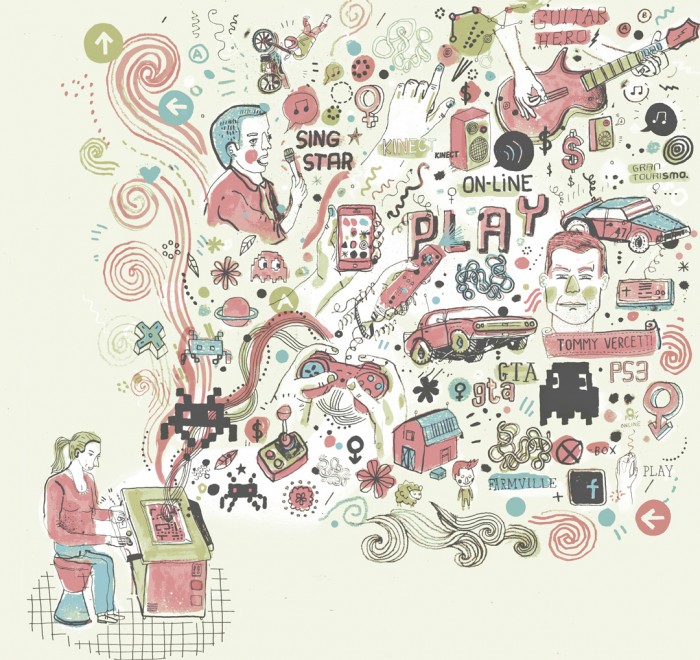 above: Editorial piece for Virgin inflight magazine on different kinds of gaming

We sell your All the Bicycles in Berlin and All the Scooters in Rome screenprints (see the "Wall Art" section). Were you actually in those places when you did your drawings? And can you explain the actual screen-printing process?
Yes, I usually make these as a reaction to being in a place and wanting to re-present it for myself. They are like diary entries of an obsessive traveller. I usually keep a sketchbook, collecting all the things I see in a place ( like a sort of urban ornithologist ).
I then compile these on the computer and generate a film positive. This is then used to create a silkscreen stencil via a photographic process using light sensitive emulsion. Once this is completed and dried I can use this photo stencil to push ink through onto paper re-making the image in limited multiples. It's a wonderful process that has a very hand made look. The ink really sits on top of the paper, and is super flat, I love what it does to drawings and to me is somewhere between an original and a digital print. They are unique collectibles, which often have small differences between each print, little off prints that make each one beautiful in it's own right.
What or who inspires you and your work?
I understand you spend part of your time in Sydney and part in New York. Can you tell us a bit about living in the two places?
Yes, we like to call it living 'bi-hemisphere', they are very different places! We lived in LA and NYC for over 5 years, and loved it, American's can be so confident and encouraging, it is an amazing place to go as an Australian to really push yourself and be welcomed professionally.
When we were about to give birth to our son we wanted to do it at home, with the family around, and once we returned we realised again what a blessing it was to have grown up in Australia. The nature is just unbeatable, and I wanted out baby boy to be able to experience that, he loves nature and it's hard for him in New York, the parks are fun, but it's a construct, it's not a full natural experience. You see babies at the parks in New York, scared of the grass, it's very sad. So now we go back and forth. Both my wife (
www.lenkamusic.com

)
and I have international careers so it's fun moving around working. We are in New York now, then Berlin, then LA, then home for Christmas!
What's your favourite New York neighbourhood?
I've lived in a few, and each has their qualities for different times in your life. We lived in Carroll Gardens for a while and I would go back there now we have a baby, it's a little more relaxed and kid-friendly than a lot of the other neighbourhoods. Manhattan is hard with a baby. I also will never stop loving Greenpoint, so much of my professional confidence grew from there, from seeing other similar creatives working hard at what they love. In Manhattan it's the classics like the West Village and Lower East Side.
Where would you be on a typical Saturday morning?
In Sydney I'd be at Clovelly beach, in New York I'd be at the park in the water fountain with my son, then at the farmers market picking up some fresh local sea bass.
What's your proudest career achievement to date?
That I worked out how to have a creative family, travel around the world, and work for amazing different clients all the time.

Any upcoming exhibilitions?
Nothing planned as yet, but stay tuned.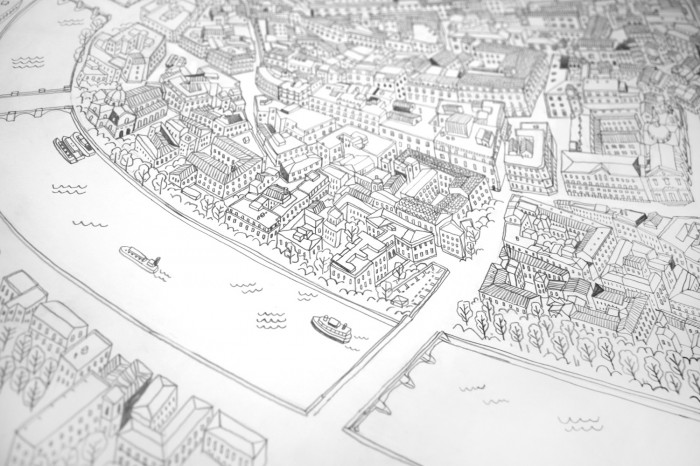 Above: The intricately detailed Rome Shopping Map
Above: Watch this whimsical Animation Reel 2011