Nynne Rosenvinge is a Danish artist, designer and art director, living in Copenhagen. She describes herself as a passionate artist with a strong drive to create and express herself. She illustrates and paints, keeping her work modern, minimal and non-figurative.
She incorporates simple elements such kites, lanterns and water droplets into her work, and the moon and mountains are often represented. She mixes strong blacks with neutrals and pastel colours in her work, creating a fine balance and synergy.
See Yellow Front Door's range of her prints
Below: Images of Nynne's beautiful home in Copenhagen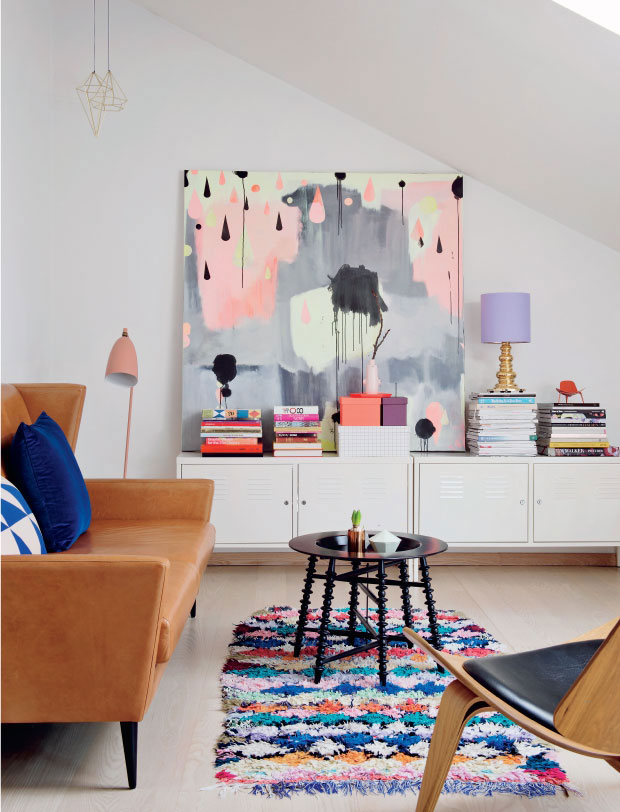 The neutral wall and floor work beautifully with the pops of colour in the rug and Nynne's own painting.
Pale floors and white walls allow that much-craved northern light to enter. Love the bright red bar stool and the black Eames Eiffel chairs.
See and read more about Nynne's home here: http://nordicdesign.ca/home-nynne-rosenvinge/